Spectacular villa in Maro
Our accommodation from a drone's eye view
Villa in Maro with private pool
The beautiful property is south facing, and is located about 400 metres above sea level. The access to the house is quite steep with some sharp curves, you have to be solved with the car to not have any difficulty, but in any case the road is passable for any car and fully asphalted.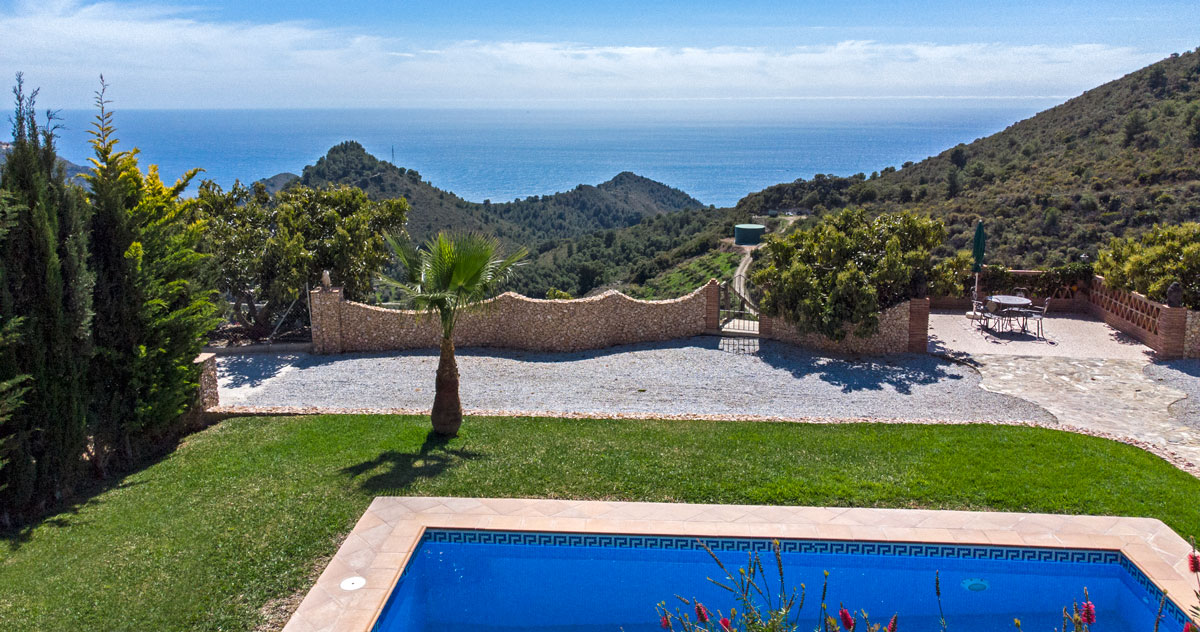 An extraordinary location
This spectacular villa in Maro is one of the special houses in the Axarquia area, located between forests, tropical plantations and the sea. Very
close to Almuñécar, La Herradura and Nerja,
three fantastic places with beaches, pharmacies and restaurants. Very close to the house are two of the best beaches on the Costa del Sol,
Playa de Cantarrijan and Playa Cañuelo
. Both are accessible by bus, avoiding crowds of cars and protecting the natural park.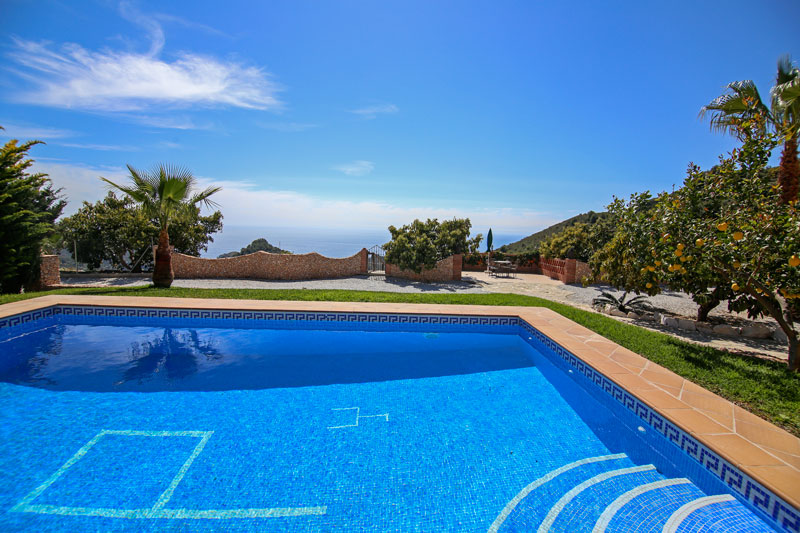 The terrace is a beautiful space
The terrace area is wonderful, with very well kept gardens where you can spend a large part of your holidays. On one side we find the swimming pool with dimensions of 7 x 4,50, Roman stairs and perfectly integrated between flowers and fruit trees. The swan statue with its water spout makes the experience even more relaxing and is completed with an outdoor shower and garden furniture.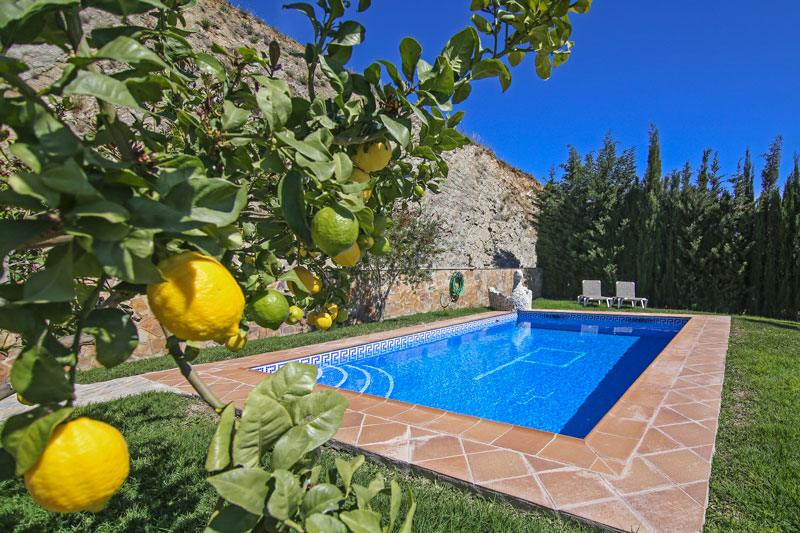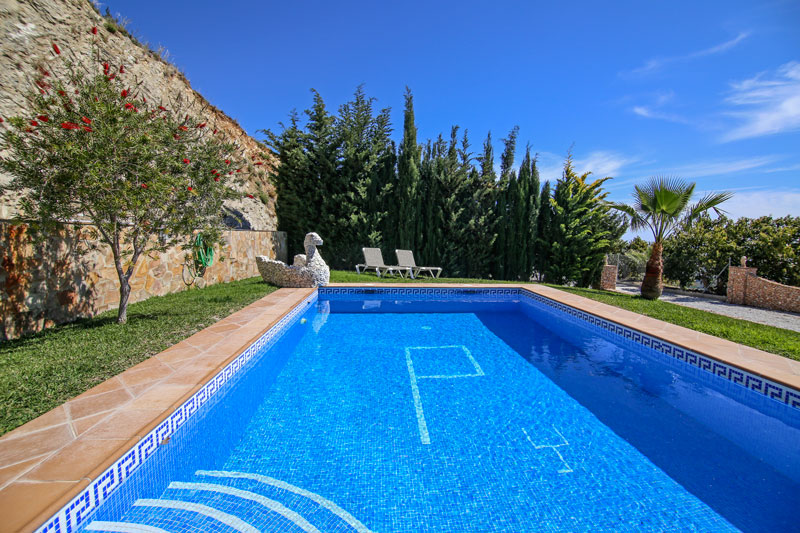 Hans Lehmman
We have spent our dream holiday in this spectacular house. Don't be afraid of the climb, it is worth every second you spend there!!!! The exterior is very beautiful and very well kept, with beautiful sea and mountain views. Everything was impeccable, we will repeat for sure.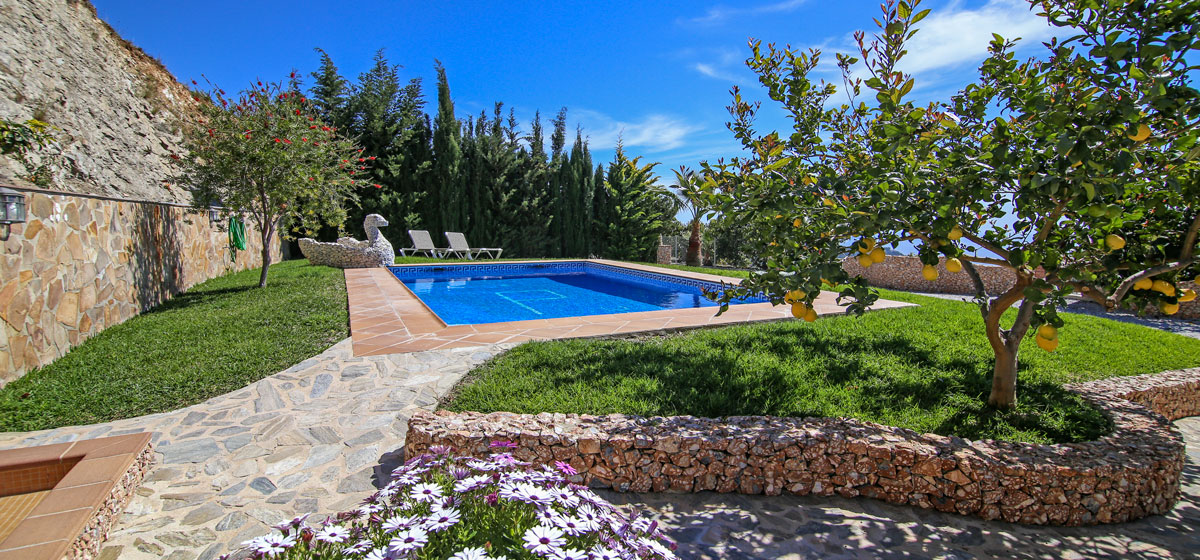 The porch and the barbecue
The porch is very functional and beautiful, finished in stone and wood with a rustic and elegant look. It has a fully equipped barbecue and a set of chairs and table for outdoor dining. It is a fantastic place to spend time in the shade while having lunch.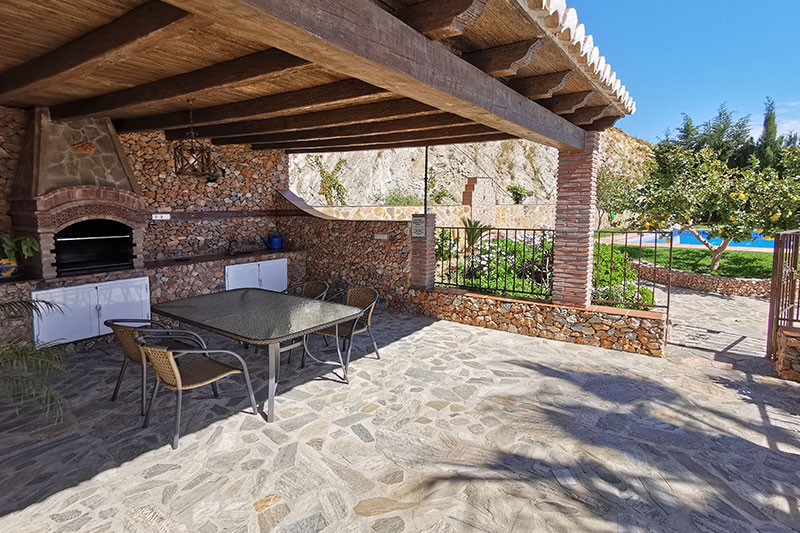 The interiors – the living room and the kitchen
From the porch you access the interiors, giving way to the living room and kitchen. The living room has a rustic style, nice and fresh. It has comfortable sofas, a quality dining table, a wonderful fireplace and air conditioning. The kitchen is open to the living room and has all the appliances.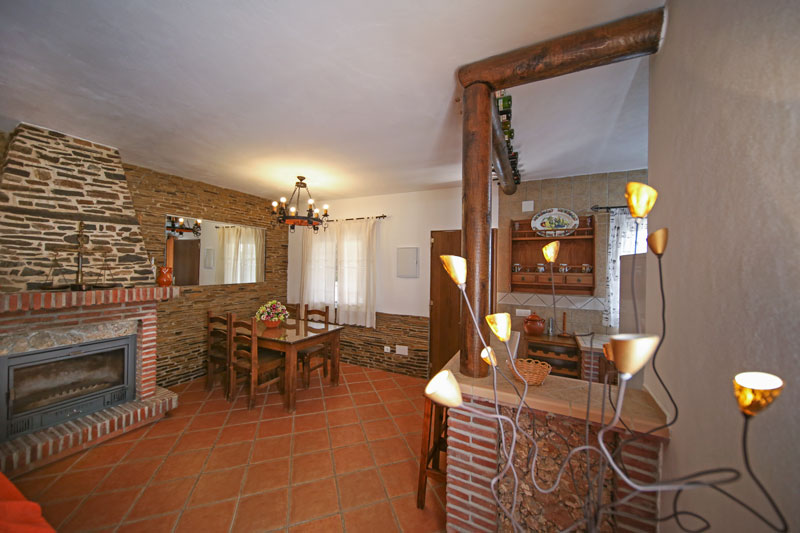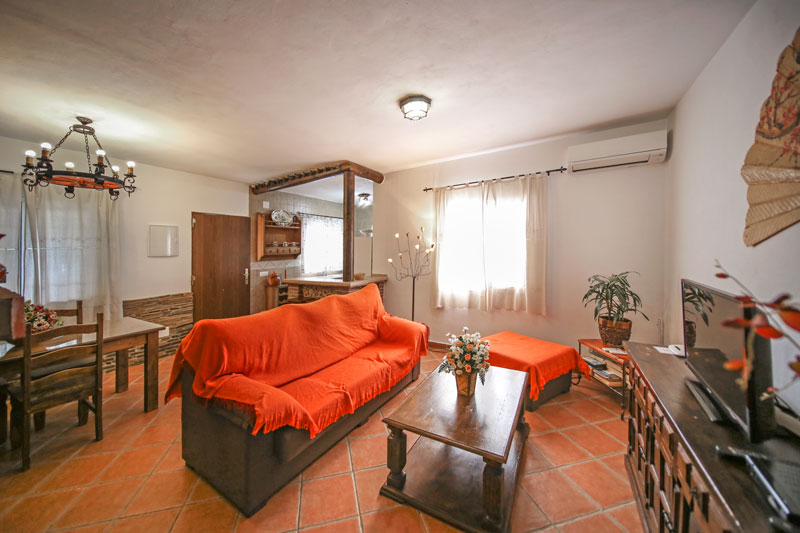 The rooms – bedrooms and bathroom
This spectacular villa in Maro has cosy, fresh and luminous bedrooms. Both have air conditioning and fitted wardrobes, one of them with two single beds and the other with a double bed. The bathroom has a shower and beautiful natural stone tiles.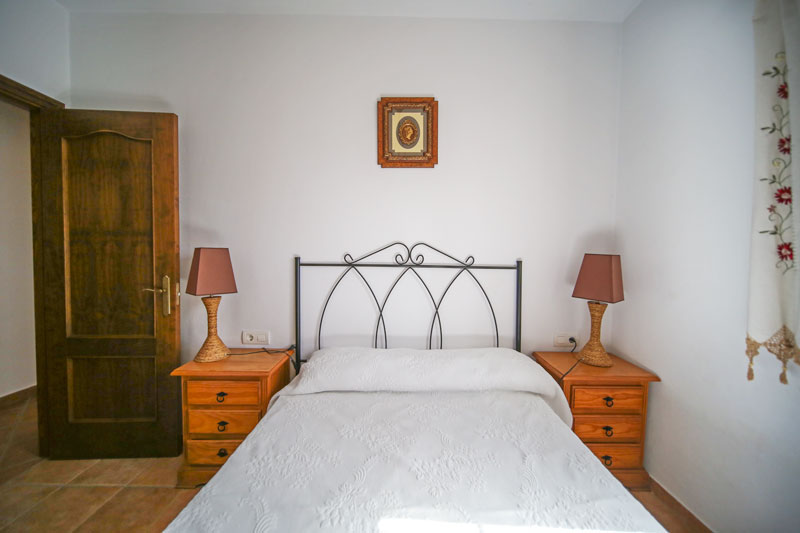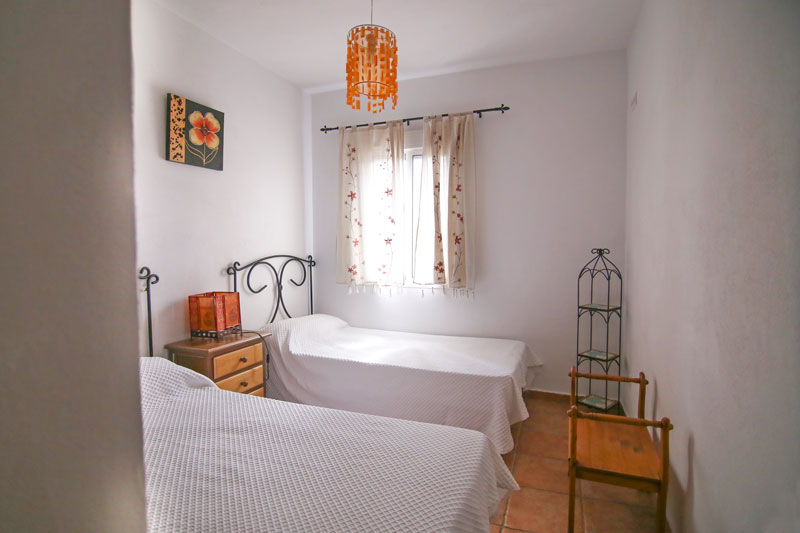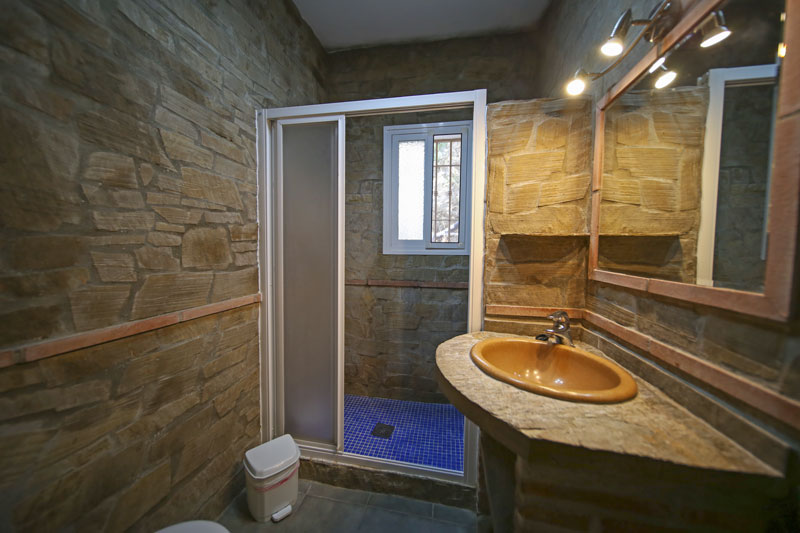 Bedrooms and Bathrooms
Bathroom 1: Toilet | Shower

Exterior Features
Private swimming pool
Garden with lawn
Garden furniture
Private parking space
Private Plot
Views of the countryside
Sea views

Interior Features
Satellite TV
Internet
Air Conditioning (2 bedrooms and lounge)
Oven
Refrigerator with freezer
Microwave
Coffee machine (Filter)
Washing machine
Dishwasher
Fireplace
Sheets and towels
Small electrical appliances: Complete kitchenware, Toaster, Juicer, Blender, Kettle, Iron, Ironing board, Hair dryer.
Terms and conditions
Check-in time: 15:00 p.m.
Check-out time: 10:00 a.m.
Pets allowed: Please consult
Deposit: 200 €.
Young groups not allowed
Parties not allowed
* The final price includes: cleaning, internet, electricity, gas, bed linen and bath towels.
DISTANCES AND EXCURSIONS
| | | |
| --- | --- | --- |
| Málaga | 40 min | 55 Km |
| Málaga Airport | 50 min | 75 Km |
| Granada | 60 min | 100 Km |
| Granada Airport | 80 min | 115 Km |
| Marbella | 90 min | 120 Km |
| Ronda | 130 min | 180 Km |
| Sevilla | 180 min | 260 Km |
* The distances provided are calculated from the population of the accommodation
PRICES
Season
From
To
7 Nights
January
2022-01-01
2022-01-31
665.00 €
2023-01-01
2023-01-31
February
2022-02-01
2022-02-28
665.00 €
2023-02-01
2023-02-28
March
2022-03-01
2022-03-31
665.00 €
2023-03-01
2023-03-31
April
2022-04-01
2022-04-30
665.00 €
2023-04-01
2023-04-30
May
2022-05-01
2022-05-31
750.00 €
2023-05-01
2023-05-31
June
2022-06-01
2022-06-30
850.00 €
2023-06-01
2023-06-30
1-15 July
2022-07-01
2022-07-15
1,100.00 €
2023-07-01
2023-07-15
16-31 July
2022-07-16
2022-07-31
1,100.00 €
2023-07-16
2023-07-31
1-15 August
2022-08-01
2022-08-15
1,150.00 €
2023-08-01
2023-08-15
16-31 August
2022-08-16
2022-08-31
1,150.00 €
2023-08-16
2023-08-31
September
2022-09-01
2022-09-30
850.00 €
2023-09-01
2023-09-30
October
2022-10-01
2022-10-31
550.00 €
2023-10-01
2023-10-31
November
2022-11-01
2022-11-30
665.00 €
2023-11-01
2023-11-30
December
2022-12-01
2022-12-31
665.00 €
2023-12-01
2023-12-31
Related articles
Aquí le enseñamos artículos relacionados con el destino
El Acebuchal is a lost village in the geography of Andalusia, a mysterious and beautiful place to wander and get lost in. I discovered it by chance years ago and now it has flourished with an extraordinary restoration work. A magnificent hidden paradise

La Axarquía, between the sea and the mountains. La Axarquía is a mountainous landscape with olive trees and vineyards, valleys with mangoes and avocados, white houses coloured with flowers, beautiful beaches in Mediterranean style and above all good people. A wonderful destination.